From the corporate office to the well site, our scientists and engineers work together every day to solve problems and design more effective ways to find and produce hydrocarbons.
Since becoming an independent E&P company, we have maintained our focus on leveraging technologies—whether internally or externally sourced—to provide us with the competitive advantage necessary to deliver organic production growth. We do this in a variety of ways: collaborating across functions and business units, building strong technical competencies, recruiting and developing highly talented scientists and engineers, understanding and managing risks, engaging and collaborating with technology partners, and making sound investments.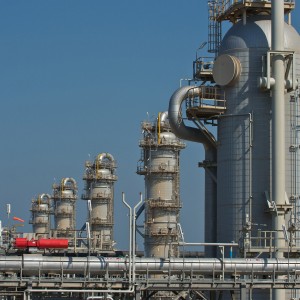 LNG Technology & Licensing
Visit our site all about LNG and the ConocoPhillips Optimized Cascade® process.
Implementing emerging technologies in our operating assets and exploration efforts has enabled us to realize improvements in subsurface characterization, asset integrity, drilling, and decommissioning activities.
Global Water Sustainability Center
Learn more about the Global Water Sustainability Center in Qatar.
Read about how a central gathering and distribution system supports reuse of produced water.