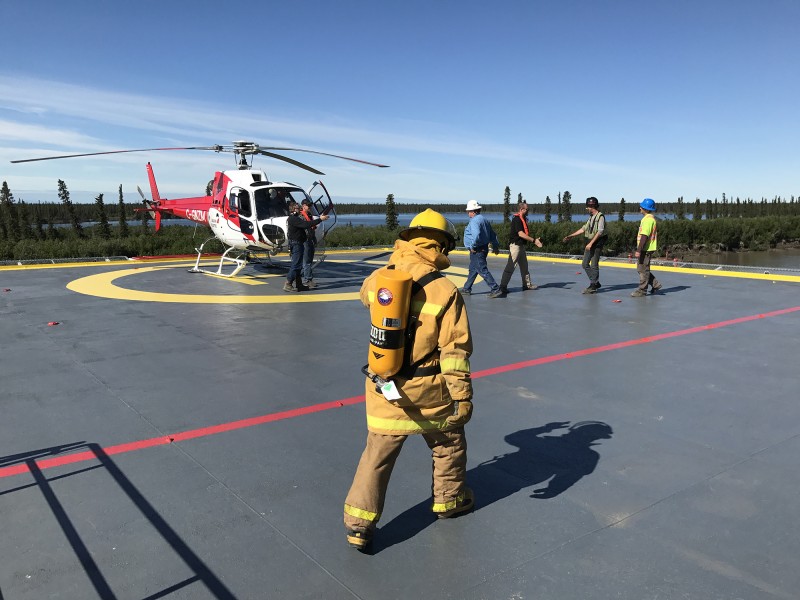 Process safety is achieved by using special precautions, or barriers, to keep our facilities safe and our products safely contained, eliminating potential impact to people, property or the environment. Any unplanned release of hazardous material or any near miss that could have resulted in an unplanned release of hazardous material is considered a process safety event. We have consistent practices and processes for the prevention, control and mitigation of process safety events. Effective precautions, or barriers, can be active, passive or procedural, and can involve equipment and/or people. We utilize multiple barriers to achieve redundant safeguards depending on the severity of the potential hazard.
We seek to continually improve our process safety culture and performance across the entire company. A global network of process safety experts meets regularly to share knowledge and discuss best practices for continuous improvement. To strengthen our process safety performance:
Engineers design safer systems with new knowledge and technologies.
Trained operations staff performs routine maintenance to mitigate process hazards and ensure asset integrity.
Process safety experts analyze events and share knowledge globally.
Enhancing process safety awareness and competency across our company is one of our key objectives. Process Safety Fundamentals were introduced in 2019 as simple, actionable, good operating practices developed to improve process safety awareness. Over time, people naturally become desensitized to the risks they face, making errors more likely. Recognizing this, the Process Safety Fundamentals are intended to increase focus on critical tasks.