ABOVE: A tanker loaded with liquefied natural gas (LNG) from Australia-Pacific LNG (APLNG) arrives at Qingdao Receiving Terminal, operated by Sinopec. ConocoPhillips is responsible for LNG marketing and is downstream operator for the APLNG project. The Beijing LNG Representative Office works closely with APLNG teams abroad, Sinopec and other Chinese buyers to ensure smooth execution of the long-term contract and spot cargo sales. PHOTOGRAPHY BY BEN WANG

Nearly 40 years after entering the China market, it remains evident that ConocoPhillips' best days in China are still to come. Increasingly strong partnerships with Chinese companies, a new economic development model focused on growth quality and new technologies, and an evolving liquefied natural gas (LNG) business make the China market more exciting than ever.
ConocoPhillips China is headquartered in Beijing, the political and cultural capital of the country. Originally developed as an imperial city and home of the emperor, today the city has a population of nearly 25 million people, as well as many temples, gardens and palaces with historical significance — including UNESCO World Heritage Sites such as the Forbidden City, the Temple of Heaven and the Great Wall. In addition to cultural and symbolic significance, Beijing is also a leading business hub with more Fortune 500 company headquarters — including many of ConocoPhillips' key business partners — than any other hub globally.
Many of the major political meetings and national policy developments that impact ConocoPhillips' business in China also take place in Beijing. Following the 19th Party Congress in October 2017, China's policymakers are focused on enhancing the quality of economic growth through promoting more openness and flexibility. Policymakers are also looking to create sustainable economic growth and drive economic upgrading by emphasizing technologies such as artificial intelligence, smart manufacturing, electric automobiles and general innovation.
Beijing is emerging as an international center for innovation and modern technology. It is home to top research universities, technology companies and Zhongguancun, the "Silicon Valley of China." Innovation and business success emanating from China is impacting not only Chinese society, but also the global community. During the 2017 One Belt, One Road summit, youth from around the world noted that China's trains, mobile payment systems, bicycle sharing and online shopping are the most advanced in the world.
In the energy sector, an exciting future is taking shape in China. Today's policy priorities are focused on increasing the supply of cleaner and more reliable energy sources to meet the country's energy demand, which is expected to increase 53 percent by 2035. Policymakers are deepening oil and gas industry reforms to unleash potential while also promoting advanced technologies, management practices and a growing emphasis on overall environmental protection and openness for foreign cooperation.
With these changes, China's oil and gas sector continues to present an exciting future and many opportunities for foreign investment — particularly for companies such as ConocoPhillips that can provide technological know-how and extensive experience in clean energy and that have proven to be good long-term partners on strategically important projects.
37 YEARS OF PARTNERSHIP
ConocoPhillips' involvement in China began in 1981 when the Chinese government awarded Phillips Petroleum Co. a block in the South China Sea Pearl River Mouth Basin to assist with oil exploration in the country. Phillips subsequently became the first foreign operator to make an offshore discovery in China. At the time, China's national oil companies had not developed the technology needed to exploit complex offshore reserves in typhoon-impacted areas, and the Chinese government recognized that leading energy companies could play a key role in helping the country realize its energy goals.
Today ConocoPhillips is one of the largest foreign investors in China's oil and gas sector. Over 37 years, the company has expanded its overall business scope in China, including oil and gas exploration and production, LNG supply and other relevant business services.
"With a lot of major accomplishments and strong returns from our oil and gas business, as well as expanded LNG sales, ConocoPhillips is well positioned in China today," said Edward O'Brien, vice president, Finance. "In line with the company's focus on preserving strategic flexibility while maintaining a low-cost structure, ConocoPhillips China is building strong partnerships and new business opportunities while continuing to focus on operational and cost efficiency."
BOHAI OVERVIEW
In 2014 ConocoPhillips entered a new era of collaboration as operational control of the Bohai Peng Lai Field was transferred to CNOOC Limited (CNOOC), exactly 20 years after the original Bohai contract was signed. Later that month, the newest phase of field development began when Chairman & CEO Ryan Lance approved the first new platform to be installed since the Bohai Phase 2 project was completed in 2010. The Bohai Peng Lai asset is managed by CNOOC China Limited and ConocoPhillips China through a joint management committee (JMC). CNOOC China Limited holds 51 percent working interest, and ConocoPhillips holds the remaining 49 percent. The Peng Bo Operating Company was established within CNOOC's Tianjin branch office to operate the Peng Lai Field, the largest within CNOOC 's Bohai Bay portfolio. Twenty-two ConocoPhillips China personnel are directly involved with CNOOC in Tianjin, in the JMC fabrication yards, professional representative positions, and project management team and technical secondee roles. ConocoPhillips China's Beijing office provides management oversight, multidisciplinary technical support and administrative capabilities.
"The Bohai Peng Lai Field has been a great partnership in terms of both business collaboration and technical accomplishments," said Chad Huffman, vice president, Capital Projects & Asset Management. "Current production at Peng Lai is approximately 70,000 barrels of oil per day (BOPD), with approximately 400,000 barrels of water per day (BWPD) of injection coming from eight wellhead platforms. A riser utility platform and one of the world's largest floating production storage and offloading (FPSO) vessels, the Peng Bo, provide power and processing capabilities for the more than 300 active wells and approximately 700 staff. The facility is a genuinely impressive technical accomplishment."
Significant business collaboration and cost reduction efforts have allowed activity levels at the facility to remain high during the recent period of low oil prices. More than 150 new wells have been drilled, installed and put into production. Additionally, Bohai Phase 3 was sanctioned in 2015, and two new projects received approval in 2017. Approval for the next phase is planned in 2018, and additional platforms and full-field seismic acquisition work remain ongoing throughout 2018.
"Leveraging the skillsets and expertise of both CNOOC and ConocoPhillips has been instrumental to the achievements at the Peng Lai Field," Huffman said. "We're very happy with efforts to reduce the operational cost structure, and as we make significant ongoing investments in facilities, it remains clear that the Peng Lai field's future is bright and is strategically positioned to benefit from an improved oil price environment."
Bohai Phase 3 includes three wellhead platforms, three drilling-completion-workover rigs, a central process platform, 186 new wells, 49 sidetracks and brownfield modifications. The project is expected to begin operations in the third quarter of 2018 and will be the largest new project initiated since the ConocoPhillips upstream-downstream split. The central process platform at Bohai Phase 3 will provide additional power generation, water handling capacity, injection water filtering and water injection pumps.
Following the installation of wellhead platforms and the central process platform, forecasted field drilling activities will be high, with up to 10 active rigs and approximately 100 new wells being drilled each of the next five years. These additions come on top of ongoing well intervention work. Plans include doubling the number of platforms and active wells over the next five years to develop this legacy asset prior to production license expiration of the core area in 2037.
LNG
China's LNG demand has grown at an average rate of 30 percent per year since the country first began receiving cargos in 2006. Over the past 10 years, China has surpassed South Korea to become the second largest LNG importer globally, receiving more than 38 million tons in 2017. China's economic rise and increasing environmental awareness have further stimulated demand for this clean-burning fuel. Over the next 10 years, it is expected to overtake Japan as the largest LNG importer in the world.
"No other LNG market offers the same kind of growth opportunity today," said Beijing LNG Representation Office Manager Ling Yang. "We are constantly looking for ways to leverage our company's portfolio of resources and our capabilities to develop world-class LNG projects to help China meet its growing demand."
Today, about half of ConocoPhillips' global joint venture LNG production is sold to Chinese buyers under long-term contracts at a rate of roughly two cargos per week.
"We work closely with teams around the globe to address issues that arise during contract administration to ensure smooth delivery of LNG," said LNG Commercial Advisor Bob Yu.
"The fast growth of the market and the government's evolving policy decisions create a very dynamic environment," said Mia Chen, LNG commercial analyst. "We do a significant amount of research to assess how policy and market changes could impact the company's LNG sales into China. It's really important for us to develop an accurate and timely understanding of the market."
For the China LNG team, finding new ways to build relationships with external partners is essential. "Recently we facilitated members of the Qatargas Beijing team to participate in a professional development program organized by the China BU," Yang said. "The constant support from the business unit has been instrumental in helping us strengthen our strategic relationships."
SOURCING TO SUPPORT GLOBAL OPERATIONS
With an economic growth model that prioritizes manufacturing and exports, China has evolved to be a key supplier of high-quality products and services for global oil and gas companies. To address demand from ConocoPhillips' global business units for products and services sourced from China, in October 2014 the company established ConocoPhillips Business Service (Beijing) Co., Ltd.
"As of the end of 2017, our group had contributed to around $15 million in savings, primarily for Asia-Pacific projects such as APLNG," said Sourcing Lead James Zhou. "The Business Services team has two main mandates: First, we help global business units navigate the China sourcing environment through supplier recommendation and validation, market intelligence, order expediting and onsite support. Second, we work with global business units to support transactional requirements via the requisition-to-pay (R2P) process."
The Business Service group is positioned to support transactional and sourcing activities for all business units. Major activities include material cataloging, outlining vendor agreements, executing purchase orders, contract record management, ensuring materials delivery and e-commerce supplier enablement for over 14,000 suppliers.
"The ConocoPhillips Business Service group has successfully supported transactional activities for corporate teams in the Lower 48, Alaska, Canada, the U.K., Australia, Indonesia and Malaysia," said Shared Service Lead Mia Zhai. "Starting in 2017, our workload significantly increased in parallel with the recovery in oil prices, and we are constantly working to expand our base of suppliers. This year our goal is to sustain the efficiency we delivered in 2017 and further expand our services."
TAKING ON TOUGH ISSUES IN A SUSTAINABLE WAY
With continued economic growth and development, the Chinese government has put sustainable development on the agenda to encourage more balanced development. Building on a strong heritage and history of impactful corporate social responsibility (CSR) efforts globally and impactful operations in China, ConocoPhillips China remains focused on developing energy responsibly while creating lasting value for communities and stakeholders. ConocoPhillips China is taking on the tough issues facing China today through multidimensional partnerships and innovative CSR approaches that address short-term needs while building long-term capacity.
To build healthcare capabilities, ConocoPhillips tackles tough issues by increasing access to treatment for high-risk patients. Currently in China, between six and eight out of every thousand babies born have congenital heart disease, a serious threat to the lives of newborns. In 2008, ConocoPhillips China launched the Love and Hope program with Tianjin TEDA International Cardiovascular Hospital. Since then, ConocoPhillips China has donated more than $1.2 million to support over 450 children receiving surgery for congenital heart disease. The program not only saves the lives of children, it also creates a better quality of life for the whole family. In 2017, ConocoPhillips China also donated a screening van to help children in remote areas get access to examinations and timely treatment.
"I'm proud of the commitment ConocoPhillips China has shown over the past 10 years. Through the Love and Hope program, we have made determined efforts to save children's lives and expand the program's footprint," said PR & Communication Director Lluvia Wu. "At the same time, however, we've found that the capacity of pediatricians in some areas is another bottleneck in treating congenital heart disease. We're excited to also partner with Children's Heartlink, a nongovernmental organization (NGO) that specializes in linking global medical resources to Chinese hospitals and improving pediatrician capacity through international exchange programs."
Additionally, since 2014, ConocoPhillips China has worked to build long-term capacity in the healthcare space through an alliance with Children's Heartlink. This alliance has been implemented at both the West China Hospital, to support the Southwest China region, and at the Tianjin TEDA International Cardiovascular Hospital, to support the North China region. To date, the program has funded training for 150 medical professionals and has ensured treatment for as many as 2,200 sick children over the past four years. For 2018, the program has expanded to Qingdao, benefiting East China by enhancing the pediatricians' capacity to ensure more children with illnesses receive quality treatment.
Environmental sustainability is currently at the top of the Chinese government's agenda, and for ConocoPhillips it has been a major support area for 17 years. In 2001, ConocoPhillips China started sponsoring the Badaling Friendship Forest, which is now one of Beijing's major public forest conservation areas, absorbing 47,450 tons of carbon dioxide (CO2) annually.
Beyond making an immediate impact, ConocoPhillips China also understands that changing minds and attitudes is necessary for ensuring sustainable development. As such, ConocoPhillips China has partnered with the Jane Goodall Institute since 2013. This partnership encourages Chinese youth to continue promoting environmental knowledge and protection through clean water education.
In addition to providing support for China's healthcare and environmental challenges, ConocoPhillips China is taking on other tough issues facing China today — from education advocacy for underserved communities to disaster rehabilitation. Since 2001, the business unit has donated and invested millions of dollars in CSR in China, benefiting many thousands of people throughout the country.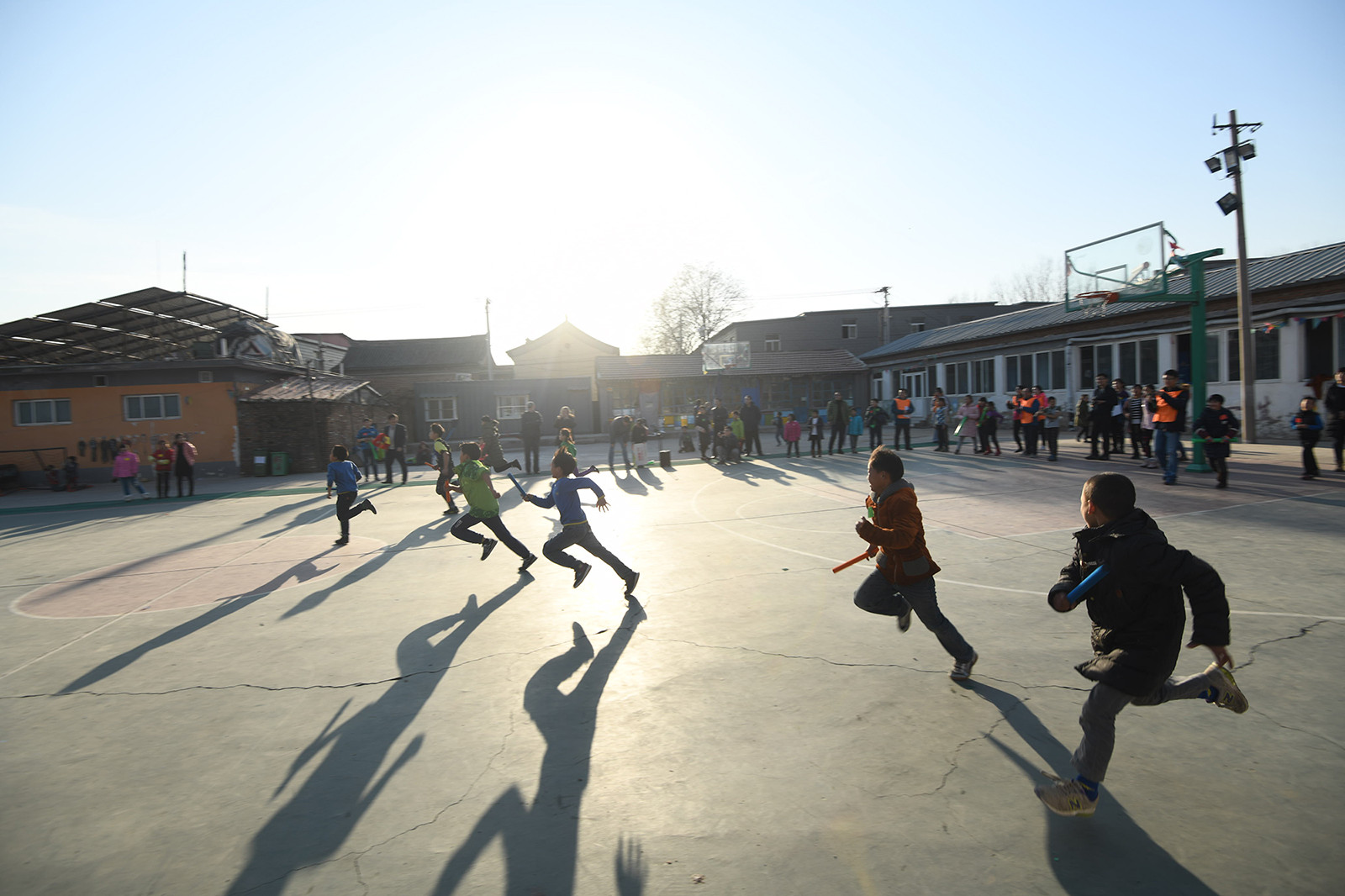 PEOPLE AND CULTURE
People are ConocoPhillips China's most important asset and the key to the company's success in China. Strong partnerships and new business opportunities are underpinned by a strong team and a culture that promotes efficiency, collaboration, wellness and inclusion. Moreover, ConocoPhillips China has taken on a new role in recent years and has become even more efficient and productive in the process.
"Shifting from an operator to a nonoperator changed roles and responsibilities for every employee at ConocoPhillips China," said Lydia Zhou, general manager, Human Resources. "As an operator, we employed more than 1,000 people. As a nonoperator, we employ around 100. With this shift, all employees have been challenged to adapt their skillset to fit a nonoperating business unit. Every team member has been challenged to take on more responsibility while remaining focused on delivering impressive results."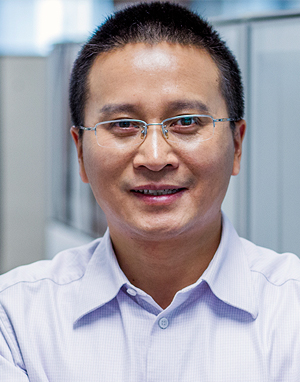 Skills that enable employees to effectively navigate the China business environment are equally important. With partnership playing such a key role in this market, ConocoPhillips China has learned that general business knowledge, soft skills and the ability to collaborate effectively with partners are vital to the company's success. ConocoPhillips China works to create a collaborative and supportive teamwork-oriented culture that facilitates effective working relationships with partners. These soft skills and culture are especially important considering around 20 percent of the ConocoPhillips China workforce currently works at a partner's office or construction site.
"Teamwork and collaboration, both internal and external with partners, are extremely important in China," said Bohai Planning Coordinator Dachang Hou. "I've learned that to work together effectively when cultural differences exist between international oil companies and state-owned oil and gas companies, it is important to appreciate diversity. Indeed, we can leverage it as a strength in many situations. Understanding cultures can definitely make us more effective partners and is an integral aspect of creating an inclusive, multicultural work environment."
Diversity and inclusion are other key focus areas. ConocoPhillips China works to foster an inclusive, trusting and understanding working environment by hosting inclusion awareness training and employee knowledge-sharing sessions. ConocoPhillips China also offers training and exercises around people management, problem-solving processes and other key topics to employees at our partner companies. Posters promoting inclusion and effective communication throughout the company's offices promote the values of inclusion among ConocoPhillips China employees.
"We are really challenged to do more and accept more responsibility," said Project Engineer Sara Zhang. "The company is great at providing training, support and opportunities for advancement within our team. Everyone I work with is passionate about personal growth, respectful of each other and actively working to create a meaningful work environment. ConocoPhillips China really is a great place to work."
ConocoPhillips China also actively promotes wellness efforts, including a company-wide wellness plan and activities, for all employees. In 2017 alone, ConocoPhillips China held 13 wellness activities for more than 700 participants. These efforts won ConocoPhillips China the 2017 Wellness World Cup, with 97.1 percent employee participation and 98.8 percent of participants reaching the "heart healthy level" in the global "Energy in Action!" competition. ConocoPhillips also promotes wellness daily, with activities such as health lectures, yoga, meditation, outings and other events.
MOVING FORWARD
China continues to evolve and deliver opportunities for ConocoPhillips. Yumin Yang, vice president, Commercial & Government Affairs, sees lots of potential in the evolving innovation- and sustainability-focused policy agenda. "We continue to adapt to the changing Chinese economy while creating shared value with customers, partners and other important stakeholders. Our partners are looking to international players to help drive increased operational efficiency and create new sources of energy supply.
"They are looking for committed and reliable partners who have complementary technological capabilities and can collaborate effectively based on mutual understanding and a win-win philosophy. ConocoPhillips's global expertise, experience and high operating standards can add value in a range of areas in the changing Chinese market, creating new business opportunities for both ConocoPhillips and our partners. We see many opportunities in our core business area in Bohai Bay, South China Sea and the LNG business."