Communicating across cultures: Fraser Ross
by Jan Hester


When Ekofisk Reservoir Engineering Advisor Fraser Ross first learned about his SPIRIT Award for Outstanding Mentor, he didn't quite know how to react. When his colleagues hosted a celebration in the office, reality began to set in. "It's a humbling experience. I feel very good about it, but at the same time I feel the responsibility that comes with it."
In more than 40 years with ConocoPhillips, Fraser has worked in drilling, completion, production and reservoir engineering. He has also learned a lot about communicating across borders. Those skills, honed working in multicultural environments, have helped him become a sought-after mentor.
Originally from Edinburgh, Scotland, Fraser graduated from Heriot-Watt University in 1978 with a degree in chemical engineering. He didn't waste any time jumping into the energy business, starting with Conoco shortly after graduation as a drilling engineer in Dundee and Aberdeen, then as a production engineer in Aberdeen.
"I then moved to London in 1983 as a reservoir engineer and have been one ever since."
Starting in 1988, he began his international career, moving to Dubai, Russia, back to Aberdeen and then to Houston.
In 2006, he moved to Qatar, where he cut his cross-cultural teeth in Doha as a ConocoPhillips secondee into QatarGas. "It was a tremendous experience in that it is truly an international company. My cultural skills improved dramatically during that period."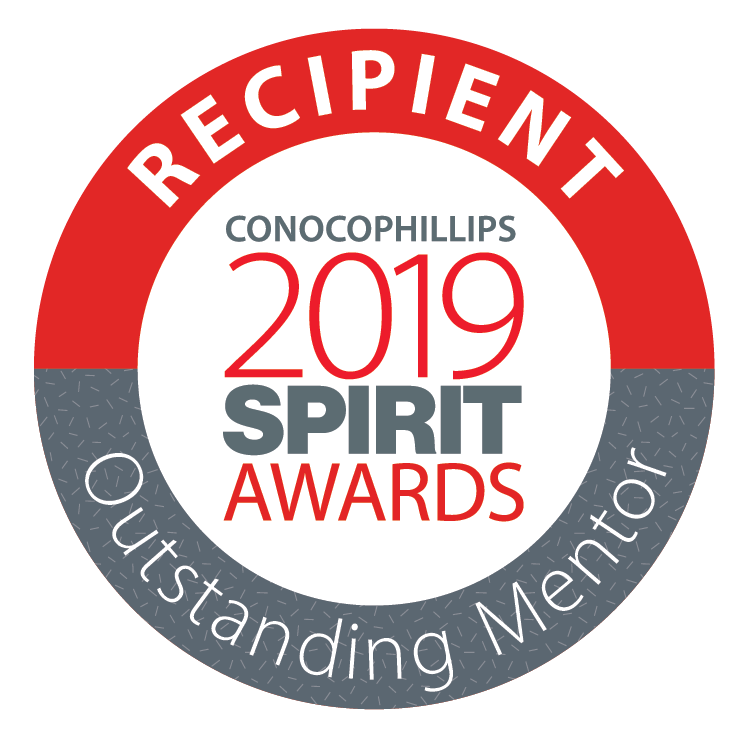 When Fraser arrived in Norway, in 2016, he began the practice of starting meetings with an orange in his hand and declaring that participants were only allowed to speak if they were holding the orange. "I found that when you're trying to take everybody from A to X, people start asking questions at F. After I finished, I'd hand the orange to someone. I wasn't shutting anybody out, I just wanted their input after they saw the whole picture."
Fraser prefers face-to-face communication to emails and texts. "In Doha, I told my staff not to send me emails. So much of communicating is visual, and I don't want to draw a wrong conclusion. I still do that here. I don't think I shun technology, but I do value one-on-one and small group discussions."
What is Fraser's approach to mentoring? "It's the sort of thing you do all your life and have no idea you're doing it. It's quite a humbling thing when you realize people are looking to you as a role model and mentor. You have to be very careful. You're standing on sacred ground.
"I don't have all the answers. What I can do is help them with the process. I ask questions, ask them to explain and to tell me what data and information they have."
When explaining complex concepts, Fraser often asks his team members to wait a week and then explain it to someone else. "You'll know how much you've understood when you try to explain it to another individual."
All mentors are called upon to help their people address self-doubts. "We've all had them. When you start thinking you know what's going on, you're in trouble. To have self-doubt is good and useful. But it becomes a disaster if it reaches the point where you can't see the forest for the trees.
"To help people feel more comfortable, I walk them through what we know, what we don't, what we can be confident about and what the risks are. Helping them verbalize the whole thing makes life easier."
Fraser and his wife Allyson have two children, Lewis (29) and Lindsay (22), who recently graduated from Aberdeen University. "To my wife's disappointment, we have no grandchildren yet." The couple are also avid travelers.
In his spare time, Fraser likes to read and play golf. "I like World War II history, and (English military historian) Anthony Beevor is my favorite author. I also like novels about the Cold War era — spies, missiles and subterfuge!"