Halee Scott: Engineer is a natural at nurturing
By Gus Morgan
To nurture means to care and protect something while it's growing.
And to some, it just comes naturally.
Such is the case with ConocoPhillips employee Halee Scott, who along with her husband, Cody Martin, share a calling to help others.
Before they got into fostering children, Halee and Cody were focused on fostering dogs.
"We are big into dog rescue," said Halee, a production engineer.
"That's where the mindset came from — of bringing something into your home that needs to be cared for — for however long."
But this nurturing couple has an Achilles heel: they have a hard time letting go of the things they love.
"We have a lot of dogs now," Halee said.
The power of unconditional love
Halee recalled a pivotal moment in 2017, a revelation that set them on the path to fostering children.
One night at home, Halee was deep in thought, a foster dog curled in her lap.
She was thinking about the pros and cons of fostering children, something her and Cody had been thinking of doing.
Her mind kept drifting back to something that people kept warning her about: you won't be able to love a foster child like you do a biological child.
Halee wasn't buying that.
Looking at the foster dog in her lap, she remembers thinking: "I love this dog so much. And not only is it not mine, it's another species. It's not even a human."
That's when it clicked.
"If I could give a child this amount of love," she thought, "we'd be doing pretty good."
Going all in
Since 2018, Halee and Cody have fostered five children, a calling that has allowed them to help the most vulnerable children in the Houston community.
They're currently fostering a 7-month-old girl whom they hope to adopt.
"We're open to any gender, age or race," she said.
Halee said a quote by fostering advocate Jason Johnson summarized their mentality towards fostering: "Fostering is not getting a child for your home. It's providing a home for a child."
Providing a foundation for growth
Bringing stability to a child's life, Halee said, enables them to flourish.
"Children are resilient. And by just providing them with what they need," she said, "you can see them improve and recover."
Halee said children in the foster care system are often missing the basics of parental care: a routine, food, someone to hold them.
"For many children, these things are automatic," she said. "But for these children, it's not."
A calling to care for others
Devout Christians, Halee and Cody are members of Sandbox Church in Sharpstown.
The couple is devoted to caring for the most vulnerable and marginalized in the community.
"We believe that Jesus calls us to take care of the widows and the orphans," Halee said. "So that's our main driver for wanting to care for these children. And to provide them with the love of Jesus and care and nurture them when they're in our home."
As with their foster dogs, Halee and Cody are not good at goodbyes, which makes for a tearful farewell when the children eventually leave.
But Halee said that grief doesn't compare to the hardships these children endure.
"We're adults," she said. "We can endure the pain."
Jonathan makes a lasting impression
Halee and Cody were hoping to adopt Jonathan, the first child they fostered.
But it was not to be.
"Everything was lining up," Halee said.
But before the adoption could take place, an aunt and uncle of Jonathan's came forward, and Child Protective Services placed Jonathan with them.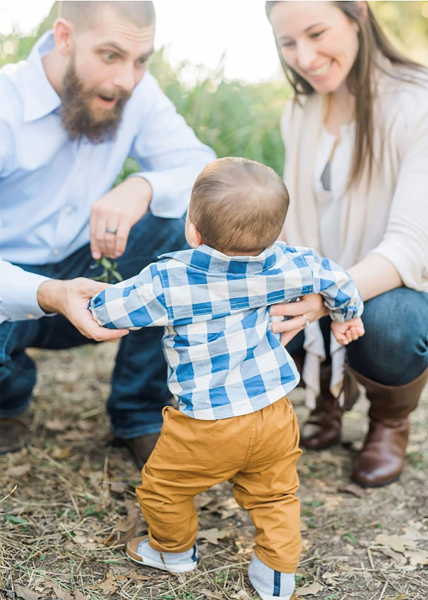 "He's in a wonderful place now," Halee said. "They're fantastic people. We go and see him every three months or so to see how he's doing."
Although Halee and Cody weren't prepared for the grief that followed Jonathan's departure, they were grateful for the joy he brought them.
"That's why we continue to do it," she said. "Each child is a blessing."
Settling into a new role
A 2013 University of Tulsa graduate, Halee has worked for ConocoPhillips for more than seven years.
For the majority of that time, Halee has worked as a reservoir engineer, helping with numerous projects, including the company's Niobrara asset disposition in Colorado and reservoir engineering projects in the Eagle Ford in Texas.
In March, Halee transitioned to a new role as a production engineer for the Bakken Production Engineering Group.
In this role, Halee supports the company's North Dakota oil field operations with her technical expertise, working with multi-skilled operators and rig leads, mainly on well-workover jobs in the southern area of the Bakken. She also collaborates with her colleagues in Houston on production engineering projects.